Way back in 2002, I met Admiral Sir James Perowne KBE at an art exhibition I was taking part in. Struck by the rich colours that I use and the dynamic forms and compositions of my paintings, he immediately wanted to commission me to paint a portrait of his house, which was then in South Kilworth. This was my first house commission. Years later Sir James and Lady Nicola moved to Windsor Castle - James is Constable and Governor of the Castle and lives right in the heart of the castle, very near to the Queen's apartments.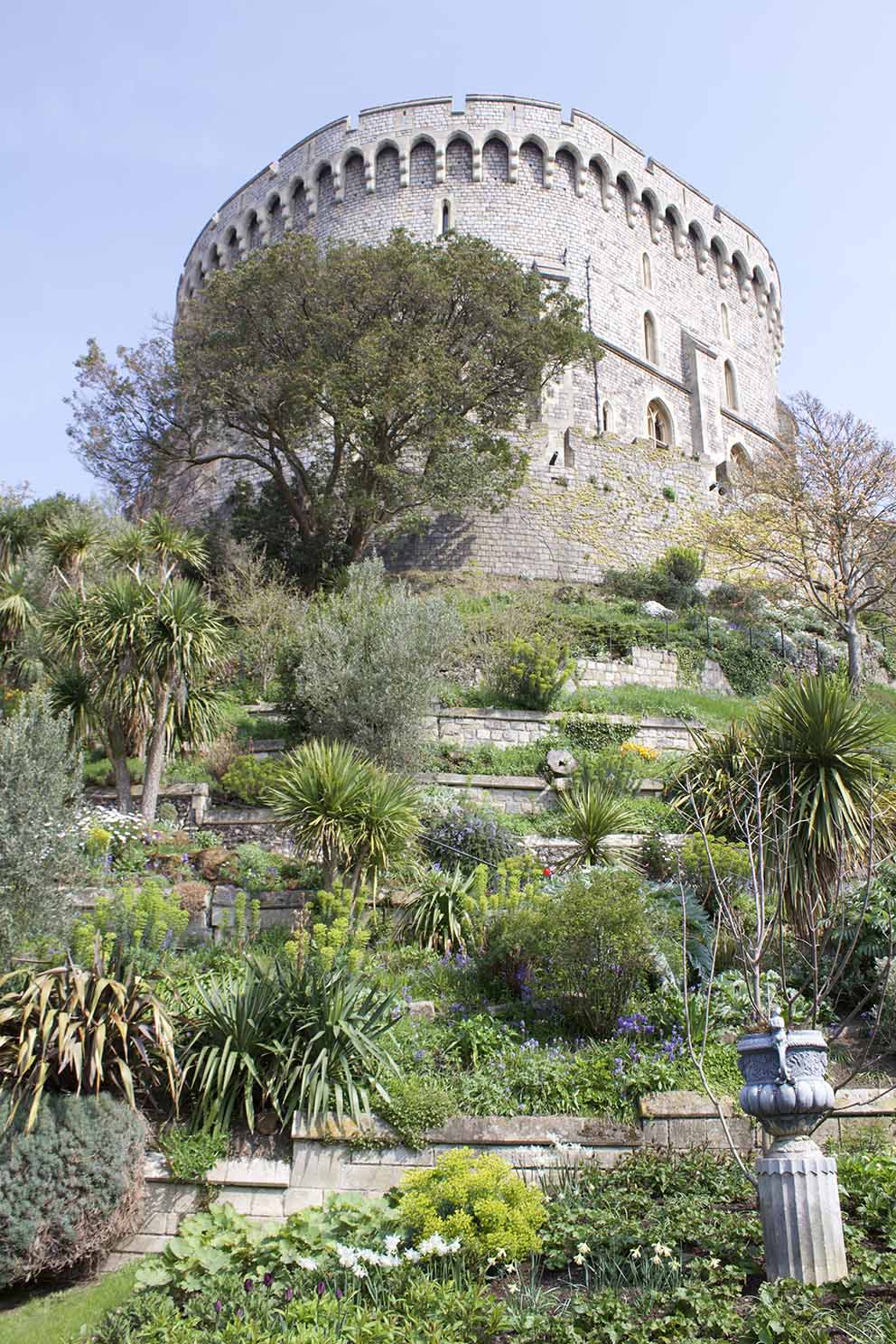 The architecture is of course, totally stunning and very distinctively "Windsor", so my challenge was to feature this, but also in the context of the garden setting - it's absolutely beautiful. Incredibly manicured, the gardens were re-planted in recent years, with many standard Roses cleared away. The gardens of the Norman Tower, which comprise half the moat ( the other half is the Queen's private garden), and the mound upon which the Round Tower sits, are full of meandering paths which take you along terraces, through water gardens, to hidden nooks and past sumptuous herbaceous borders and even a kitchen garden. I visited on a beautiful April day - the daffodils, Primroses and Bluebells were out - but much of the garden was yet to come to life. Because I'm a keen gardener myself, I can see what species the dormant plants/shrubs are and therefore interpret them as I imagine they will look - so I painted the garden and the tower in high Summer, with a healthy helping of artistic licence.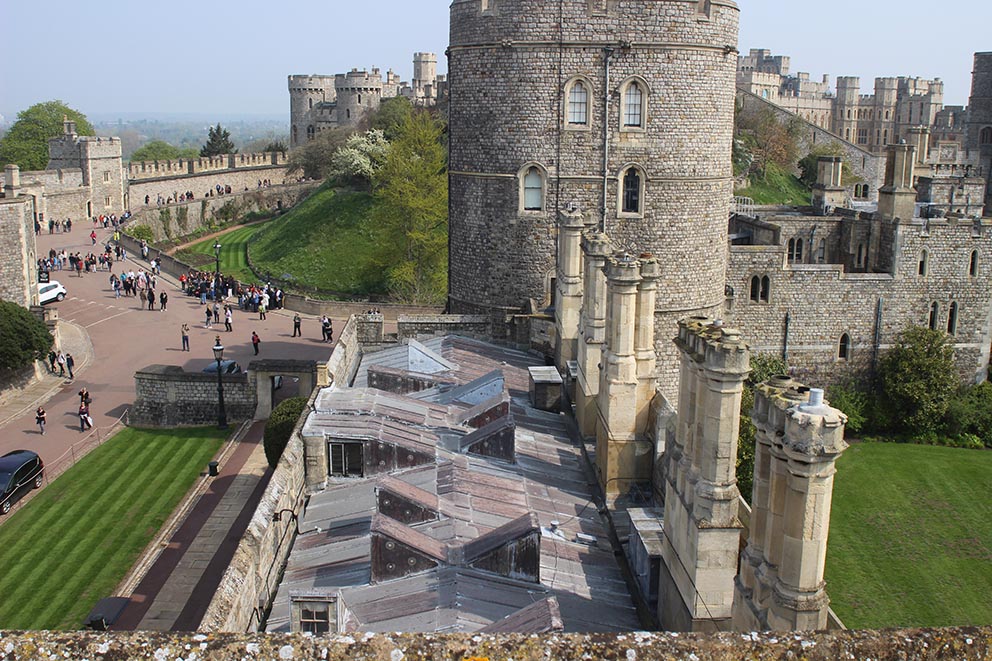 At the top of the painting is the flag known as "The Royal Standard". It is absolutely HUGE, so much so that it looks out of scale in the painting - but it really isn't! This flag is the one that, contrary to popular belief, flies at a Royal residence when the Queen is at home. The Union flag is actually flown to show that she's NOT at home!
The Perownes are delighted with their painting and said this:
"I first met Mikki Longley in 2002 and very much admired her colourful fun and quirky work. I asked her to come and do a painting of our house, The Old Dairy. We loved the painting and still do. After we moved to Windsor Castle, I asked her to do a painting of our house in the Castle. The painting of Norman Tower draws enormous comment from all who see it. It is so special and captures the essence of the house and its context in Windsor Castle. Both my wife and I are thrilled with the painting and commend Mikki and her amazing talent to all."

Admiral Sir James Perowne KBE, Constable and Governor of Windsor Castle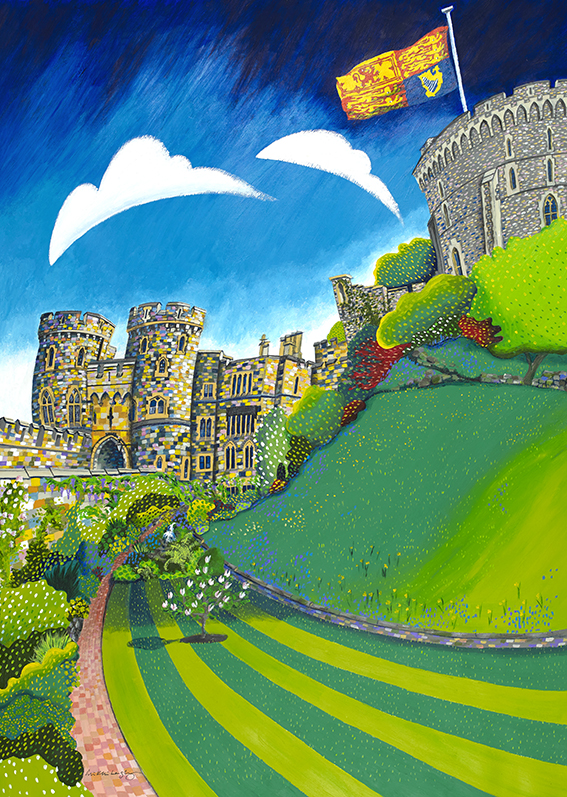 Playlist to accompany blog:
I want it all - Queen
Long Live the Queen - Frank Turner
Walls - Kings of Leon
Secret Garden - Bruce Springsteen
Green Garden - Laura Mvula